And as I was in West Yorkshire, England, United Kingdom and so on, I started my letter with a (virtual) thunderous "Hi, mom!" in English.
Of course, on next paragraph, I explained it was a joke, because I was —I am— in England now, in a city named Leeds from which I have become in love at first glance, so I'm not sure I would agree to go back in France now.
I'm happy I was able to send her a (large) nice postcard, with four pictures of Leeds on front side — postcard found at the museum near the City Town Hall, if I remember well.
But as I haven't thought to take a snapshot of the postcard, I give you a picture coming straight from my smartphone, without any change at all.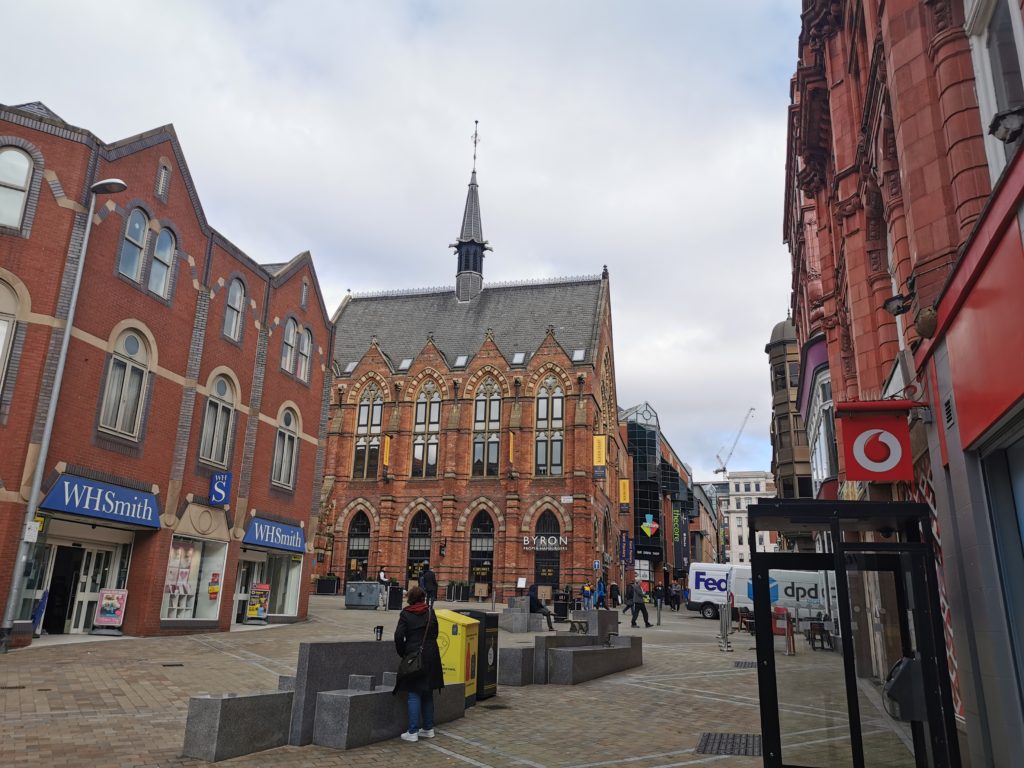 A really nice picture, isn't it? Hope I could make such beautiful ones with my (semi-pro) camera …